With our family experience of the roof & structural waterproof industry, dating back to 1946, our knowledge & expertise in waterproofing is invaluable.
Our company covers the full range of the latest high-tech waterproofing systems, as well as traditional craftsman applied products. We have experience of many contracts on heritage & historic buildings.
From domestic to commercial contracts we are, an approved contractor to install systems with 20 year guarantees, insurance backed if necessary for full peace of mind.
High Quality Construction Management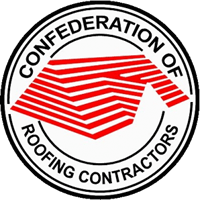 Established in 1985, the Confederation of Roofing Contractors (CORC) is the premier roofing trades association in the UK. Our members are considered to be the best roofing contractors in the business. If you require a roof repair or even an entirely new roof, our recommended roofers and roofing companies are there for you. Your roof is an essential part of your property, and it is vital that repairs and re-roofs are carried out to protect your home.